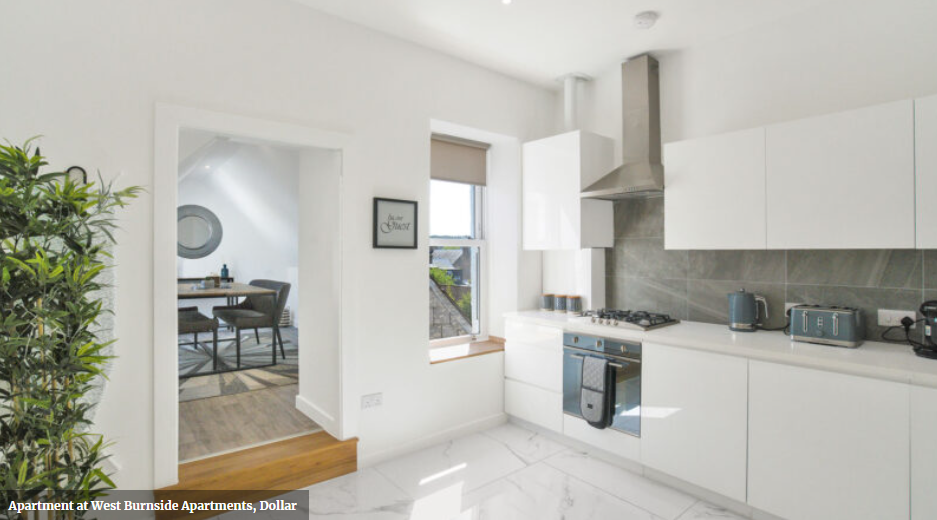 Part of the Stirling-based Fusion Group of Companies, Accommodation Services will look after reservations and marketing for the recently launched West Burnside Apartments in Dollar.
Built as a coach inn in 1822, the former hotel is now known as West Burnside Apartments, and comprises seven self serviced apartments and two townhouses.
Read all about it here.